Stadler starts testing the first 5-carriage electric train FLIRT for Belarusian Railways
Stadler Minsk has completed the production of the first 5-carriage electric train FLIRT for the Belarusian Railway and has started its type tests, after which the first 3 trains are to be handed over to the customer at the end of June 2021. In total, the Belarusian Railway and Stadler Minsk signed a contract in January 2019 for the supply of 10 five-carriage electric trains FLIRT for interregional business class lines.
The first 3 FLIRT electric trains will have to confirm their compliance with the specifications and current technical regulations in conditions closed to real operation. For this purpose there will be conducted brake and functional tests, assessment of the impact on the track, verification of compliance with the requirements for electrical equipment, control and monitoring devices, fire and environmental safety. According to the production plan, static tests have already been conducted at Stadler Minsk, and the presence of an electrified track 1800 meters long on the territory of the plant made it possible to carry out some running tests.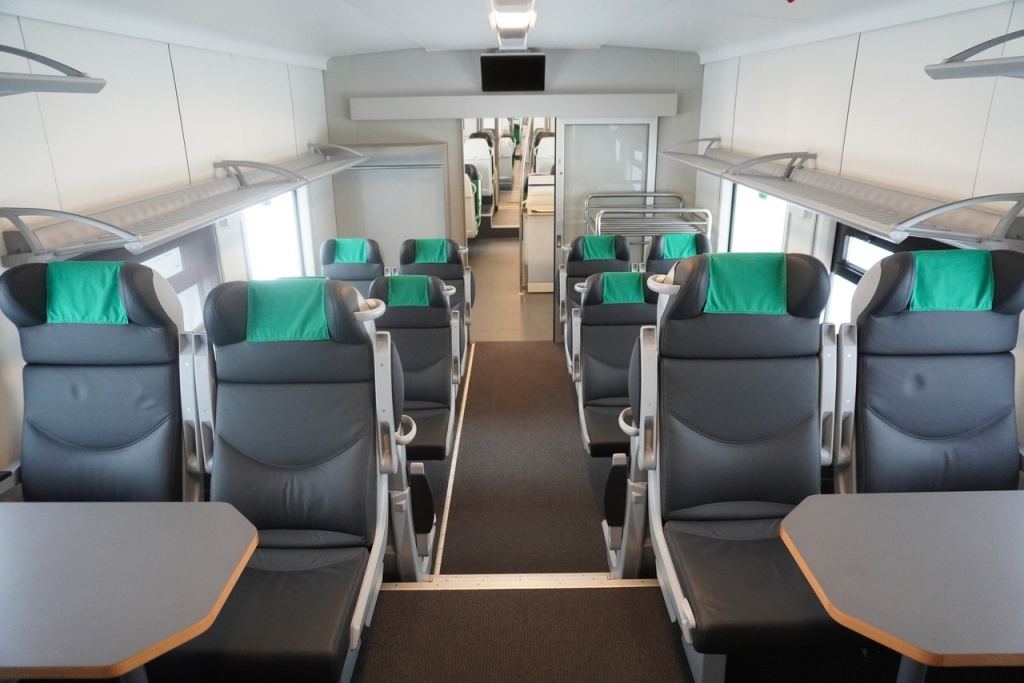 The first electric train FLIRT has already left the territory of the enterprise and is ready to start a test run of at least 5,000 km along the Brest railway direction. After the test run, acceptance and certification tests of the FLIRT electric train will begin to assess its compliance with the requirements of the specifications and the Technical Regulations of the Customs Union TR CU 001/2011 "On the Safety of Railway Rolling Stock".
Source: https://www.stadlerrail.com/ru/smi/article/stadler-приступил-к-испытаниям-первого-пятивагонного-элек...