On July,14 the delegation of the Voronezh region visited the FEZ "Minsk" resident enterprise
The FEZ "Minsk" administration took part in a business meeting between enterprises of Belarus and the Voronezh region, which took place on July 14 at the Minsk branch of the Belarusian Chamber of Commerce and Industry. As part of the event, Sergey Bubenko, First Deputy Head of the FEZ Minsk administration, made a presentation of the free economic zone Minsk and its preferences for enterprises, and also highlighted the opportunities for developing mutually beneficial bilateral cooperation with FEZ residents.
Also, the Voronezh delegation with representatives of the FEZ "Minsk" administration visited the production of the resident company "Softform" (production of corpus furniture), where the company's management conducted a tour of the production, discussed a number of business issues.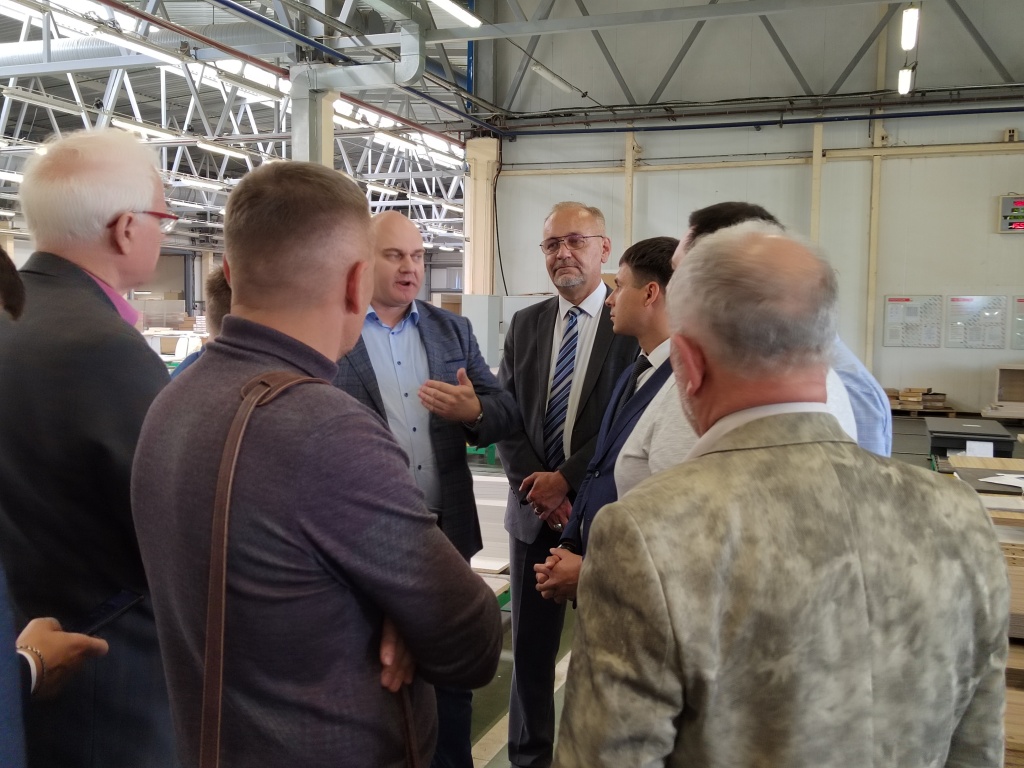 JV "SOFTFORM" is one of the largest manufacturers of corpus furniture in the Republic of Belarus. The production is equipped with the latest advanced production equipment. The company has implemented a quality management system that meets the requirements of ISO 9001: 2008. In the production of furniture, high-quality materials and fittings from leading European and world manufacturers are used. More than 80% of products are exported.