Geely CEO about car production in belarus and new electric car
Following the Eurasian market Geely cars, made in Belarus, have prospects in the EU, Geely International Corporation CEO Nan Shengliang said in his interview to the program "Glavnyj Efir" of Belarus 1 TV channel.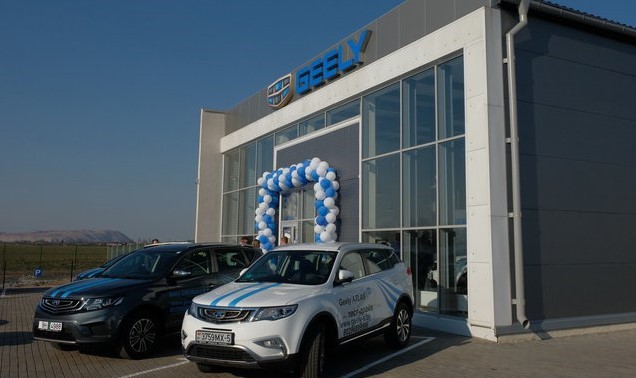 Photo: Pavel Murashko
"The Belarusian-Chinese team contribute fully in this plant. I am satisfied, I see the result. We have the most serious plans for this enterprise. After a year and a half of work I can tell you for sure: Belarusian specialists make cars not worse than Chinese experts. This is the global standard," said the company's CEO.
Nan Shengliang said that he visited Belarus at least 10 times per year and had tested personally the entire line of cars produced here.
"Belarus has a special place in our strategy. First, I mean the Silk Road, we are betting on it. Your country takes an active part in the development of the project. Secondly, your government deserves our respect and confidence. Thirdly, we have common goals. I believe these are the basic components of success," said Geely CEO.
Speaking about the sales development strategy, Mr. Shengliang noted that first of all it is necessary to "strengthen the daily work of the Belarusian plant", increase its production volumes. He also admitted that the priority should be given to the EEU market more then the local market. "Then we are ready to enter Europe," Nan Shengliang assured.
He said that only 3 models of cars are now produced in Borisov: the company is limited in production capacity and we don't speak about the expansion of the car line now, but it is possible that the capacity will be increased. In China there are 12 plants and each produces only one model. Geely CEO said that in China they started the production of electric car Geometry. "We did not expect such number of pre-orders. Distance travelled after a full charge of the car is 400 kilometers, a fully-loaded car can run even 500 kilometers. The price of cars is also attractive: about 30 thousand dollars. Who knows, maybe this electric car will soon appear in Belarus," Nan Shengliang said and promised to study the demand in the EEU market.
Serial production of cars at the Borisov plant began on July 1 last year. During the second half of the last year about 5 thousand cars were sold to Russia, and more than 3.5 thousand cars were sold to Belarusians. In 2019 it is planned to double the volume of production.
N.B:
Geely cars are manufactured by the Belarusian-Chinese company "Belgee", which has been registered as the resident of FEZ "Minsk" in 2011 and carries out its production activity in conditions of preferential taxation.
The implementation of the project on production of cars is carried out in close cooperation with three more Belarusian-Chinese companies, which are also residents of Free economic zone Minsk: Borisov plant of engines "Geely" (production of internal combustion engines equipped with a transmission), "YASIN BATE" (production of heat exchange systems) and "HONLI" (production of car seats).