Excursion to stadler minsk
On May 18, 2019 the staff of the FEZ "Minsk" Administration visited the Fanipolsky plant for the production of modern rail transport "Stadler Minsk" - a resident of the FEZ "Minsk". During the fascinating excursion organized specially for the administration staff, the guests of the plant could see all the stages of train and tram production, visit the welding, assembly shop and train launch workshop, see the first trains for the third metro line of Minsk, best-selling single-decker trains FLIRT, legendary double-decker trains KISS, three-section steel trams for Bolivia, and also ask questions to the First Deputy Director, Chief Engineer of the company Sergey Karpovich.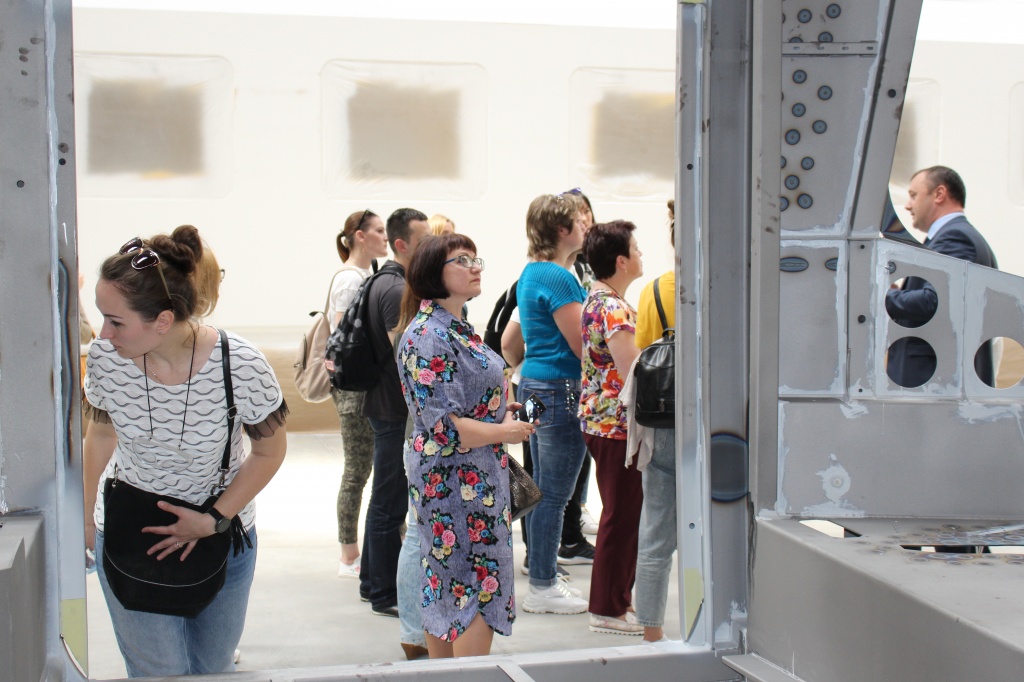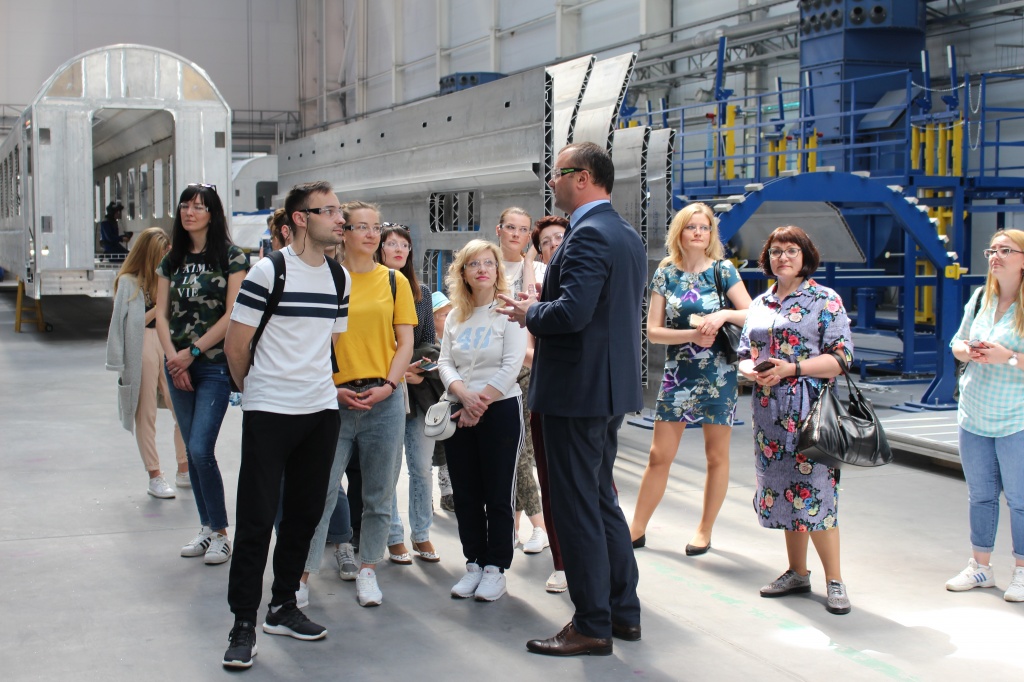 Today "Stadler Minsk" is the second largest plant among all enterprises of the concern whose activities include all production stages, starting with aluminum and steel welding, shot blasting, surface and parts painting, and ending with assembly operations (including wiring, gluing and carpentry) and the launch of finished products. The existing capacity of the plant allow to produce up to 150 cars per year.


The number of staff is more than 1000 people. The employees of "Stadler Minsk" are highly qualified
specialists, undergo special training in Switzerland, Poland, Hungary, the Czech Republic, are certified annually according to European standards.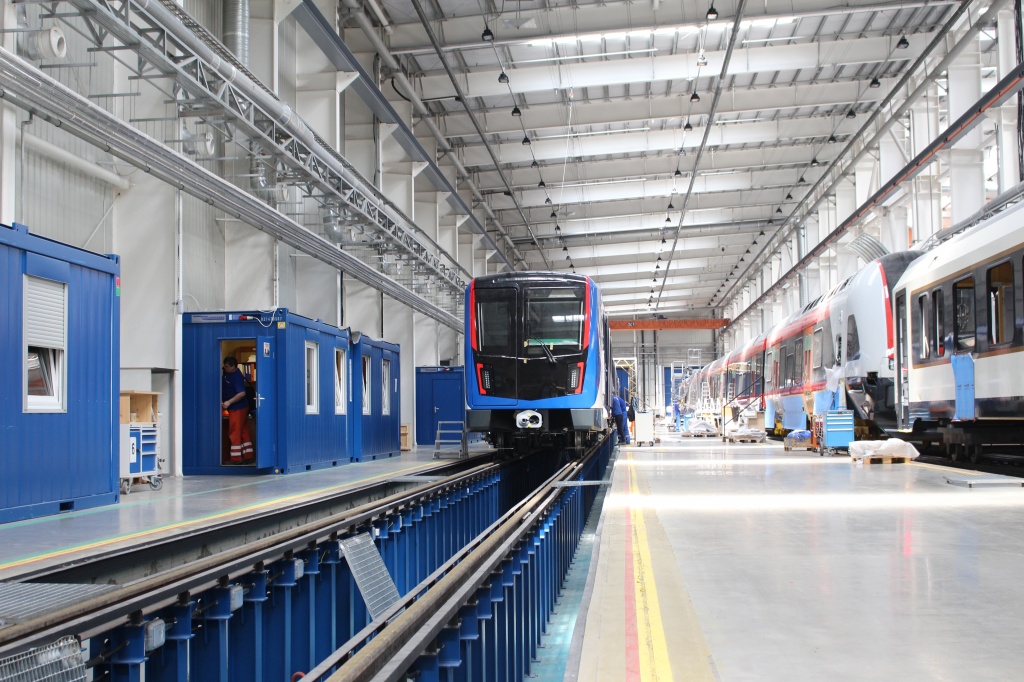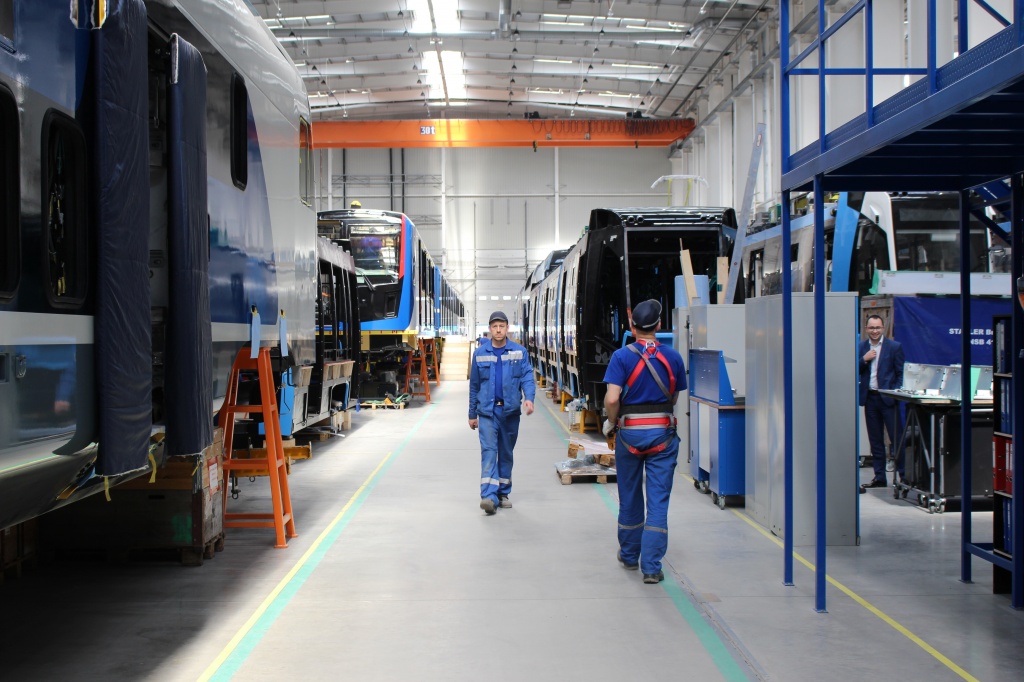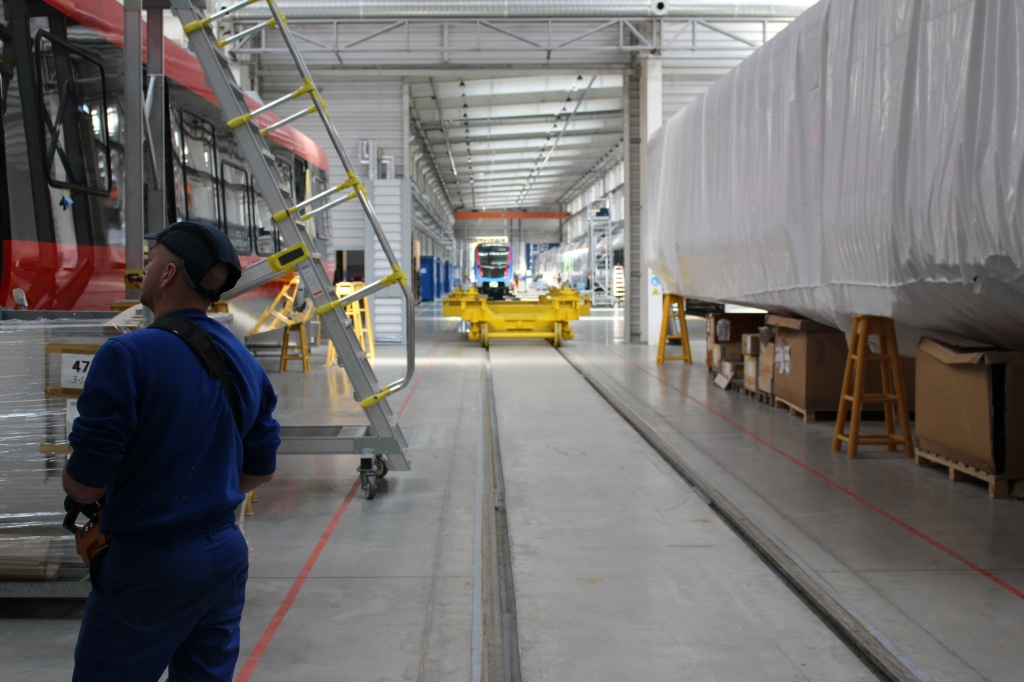 Foto: Roman Leshko
On June 8, 2019 the Belarusian-Swiss company organizes the Open Day. On this day everyone will be able to personally see the company and the peculiarities of the railway transport production.

We thank Stadler Minsk for the interesting excursion and daily fruitful cooperation.